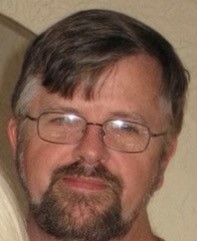 William "Mike" Daniel, age 65, died Monday, October 25, 2021 at Seasons Hospice House with his loved ones close by.
Mike was born on November 20, 1955 in Sumter, SC to Billy and Pinky (Skinner) Daniel.
Mike is survived by his wife, Marann Faget; sister, Mona (Sean) McAuley; brother, Mark Daniel; son, Robert (Katie) Daniel; stepsons, Andrew (Holly) Willis, James (Carisa) Willis, Matthew (Jen) Willis, Panos (Meleah) Gamvroudis, Jacques Faget; stepdaughter, Alexia (Ben) Westerling; grandchildren, Alena, Maple, Wyatt, Hazel, Gene, Eulalie, Leonie, and Alex; several nieces and nephews; and our beloved Chihuahua, Trixie.
Mike is preceded in death by his parents, Bill and Pinky Daniel.
The family would like to thank Seasons Hospice for the incredible care they provided to Mike.
Celebration of Life will be from 12-2 pm on Saturday, November 20, 2021 at Rochester Cremation Services, 1605 Civic Center Drive NW, Rochester, MN. Social gathering following Celebration of Life from 2-5pm at Charlie's Eatery & Pub, Hillcrest Shopping Center, 1654 US 52, Rochester, MN.
Interment will take place in late spring at MN State Veterans Cemetery in Preston.
Rochester Cremation Services is assisting the family with arrangements. Memories and condolences of Mike may be shared at rochestercremationservicesmn.com