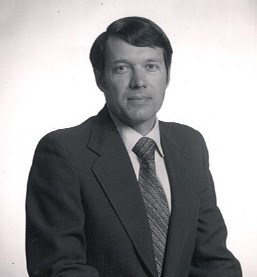 William "Bill" Kolb, age 85, died peacefully on Saturday, January 23, 2021  at Stewartville Care Center from complications of a stroke after contracting the COVID-19 virus.
Bill was born in Austin, MN in 1935 to his parents Norb & Cathleen Kolb. They moved to Rochester when he was 2 years old. He graduated from Rochester High School in 1953 and later he earned a college degree in business from the University of Minnesota.
He and wife Helen were married in 1954. They were married for 32 years and raised 4 children. Bill began working at IBM-Rochester in 1956. He retired from IBM in 1991 and went on to co-own RGI Realty until 2013.
Bill was a youth football coach when the family lived in Country Club Manor in NW Rochester. The family moved to SW Rochester in 1970, where Bill continued to coach football and also youth baseball. He also enjoyed classic cars, science, and jazz & big band/swing music.
Bill is survived by his ex-wife Helen Kolb of Rochester; 3 of his children, Marcy Sexton (Dave Butlin) of Oronoco, Lori Hessian of St. Louis Park, and Steve Kolb of Rochester; 4 grandchildren, Jesi (Mark) Johnston of Stewartville, Buck (Jen) Sexton of Racine, Billy (Sarah Gormady) Hessian of Eastport, Maine, and Scott (Michele) Hessian of St. Paul; and 7 great grandchildren.
Bill was preceded in death by his son Dan Kolb, his son-in-law Jay Hessian, his brother Garry Kolb and his sister-in-law Jeannie Kolb and their daughter Lisa Kolb.
Rochester Cremation Services is assisting the family with arrangements. Memories and condolences of Bill may be shared at rochestercremationservicesmn.com