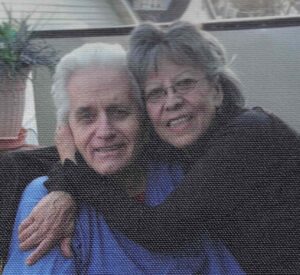 Ralph Edward Campbell Jr., 77, died Sunday, January 15, 2023 at Mayo Clinic Hospital-St Marys Campus.
Ralph was born on October 3, 1945 to Ralph and Dorothy (Lee) Campbell in San Francisco, CA. He graduated from John Marshall High School in Rochester MN. Ralph married Audelia Picos Mares on April 18, 1992 at the Crystal Cathedral in Anaheim, CA. He was a cabinet maker by trade from 1971 to 2019. He was a member of Gloria Dei Lutheran Church in Rochester, MN.
Ralph enjoyed boating and fishing. He was an avid singer and guitar player, and song writer.
Ralph is survived by his wife, Audelia; son, Gregory (Lisa) Campbell of Stewartville, MN; daughter, Jessica (Tayte) Peterson of Rochester, MN; son, Gilbert (Marie) Picos of Chino, CA; brother, Jeff Campbell of Rochester, MN; 9 grandchildren; and 7 great grandchildren.
Ralph is preceded in death by his parents; brother, Daniel Campbell; and brother, Kevin Campbell.
A funeral mass will be held at 12:30pm on Saturday, February 11, 2023 at St. Francis Catholic Church, Rochester, MN.
Memorials may be given to Audelia Campbell.
Memories and condolences of Ralph may be shared at rochestercremationservicesmn.com