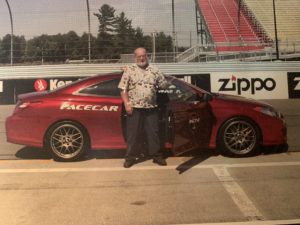 Kenny Hunsley, 76, died Sunday, April 4, 2021 at his rural Mazeppa home surrounded by his wife (Jan) and immediate family.
Kenneth Lane Hunsley Sr. was born October 6, 1944 in Denver, Colorado to Ralph and Elveda (Myers) Hunsley.  He is survived by his wife, Jan Kyllo; sons, Kenny Jr. (Kansas), Ray (Vivian of Maryland); daughters, Jennifer (Maryland), Tiffany (Bill Hall of Rochester); and their mother Judy Hunsley-Smith (Rochester); stepchildren Doug (Brandi of Kenyon), Todd (Kim of Stewartville), and Jenny (Pine Island); 18 grandchildren; 7 great-grandchildren; brother, Ronnie Hunsley (New Mexico); sister, Veda Miller (Rochester); and many nieces and nephews.  He was preceded in death by his parents; brothers, Richard and Jerry; and brother-in-law, Rodney Miller (Rochester).
Kenny's hard work ethic had him known as a jack of all trades and a master of many. Kenny always loved the outdoors. His hunting and fishing skills started as a way to put food on the table that became lifelong hobbies, which he passed on to his children.  Kenny could often be found cooking around the campfire with family and friends or off riding his ATV with his buddies.  He loved bird-watching and had about a dozen feeders in the backyard to attract different birds.  In retirement, Kenny and Jan enjoyed traveling, Vikings, NASCAR and motocross racing events.
A celebration of life with family and friends will be held 4-7 pm on April 21, 2021 at his home.
The family asks that memorial contributions be made to Recovery Is Happening, 25 16th St. NE, Rochester, MN. 55906.
Rochester Cremation Services is assisting the family with arrangements. Memories and condolences of Kenny may be shared at rochestercremationservicesmn.com