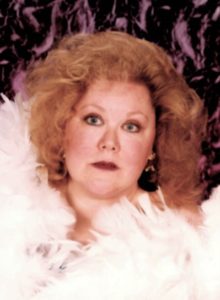 Judith Ann Haack (née Nicholson), 75, of Austin, MN, passed away on April 23, 2021 after a long battle with myasthenia gravis.
Judith was born on January 6, 1946 to Charles Benjamin Delaney Nicholson and Gertrude Henrietta Jorgenson in Beldenville, Wisconsin. Her family moved to St Paul and later to Austin, MN. She attended Austin High School.
In 1965, she met Darryl Duane Haack, and they wed in 1966, going on to have two children, a girl Elizabeth Louise Haack and a boy Darryl Duane Haack Jr. who passed shortly after birth. When Judith had Elizabeth, she decided to dedicate her life to being a fantastic and wonderful mother. Judith excelled at helping her family and supporting them through the many passions and difficulties of their lives. Whether that was helping friends or family through difficulties she made it her mission to improve the lives of others. She was a kind and loving person who made the world a better place by just being herself. She was a wonderful storyteller and she always remembered and told family stories at our reunions. She also made up and told wonderful and fun stories of her own. She had a great sense of style and always looked her best with her makeup, jewelry, and scarves. Everyone noticed when she walked into a room.
Judith was a passionate about crafts and when she wasn't filling her home with warmth and kindness, she could be found cooking & baking, reading, sewing, drawing, writing, and listening to music.  She made wonderful homemade fudge. Her favorite recording artist was Marty Robbins. She had dogs and cats and loved them all. Her dogs included Lady and Velvet. Her cats Freddy, Mama Cat, Precious, Stiggy Bean, Goldie, Nancy, Grayfeather, and Gypsy. She was divorced in 1985 and remained single the rest of her life as she loved having her independence. She worked in the hotel industry after her divorce and with her kind heart she was a great hotel front desk worker and she always enjoyed meeting new people. She loved going to rummage sales with her best friend Mary Boyenga and they got into all kinds of adventures. She was a wonderful friend, sister, and parent. We will miss her greatly.
Judith was predeceased by her son, parents and siblings Pat, Jack, Mary, Linda, and Peggy and other friends and family.  She is survived by her daughter Elizabeth, her former husband Darryl, and her siblings Nancy Blum, Kathy Armstrong, and David Nicholson.
The family requests that instead of flowers that you make a donation to your local animal shelter in Judith's name. There will be a celebration of life in the fall.
Rochester Cremation Services is assisting the family with arrangements. Memories and condolences of Judith may be shared at rochestercremationservicesmn.com