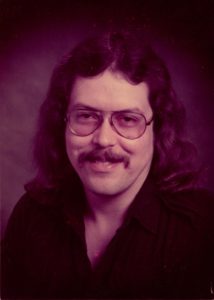 John Robert Michelsen, age 65, died Tuesday, July 20, 2021 with his wife by his side at his home.
John was born August 30, 1955 in St. Paul, MN. He was adopted by John and Erika (Ogoniak) Michelson in 1955. He attended school in Golden Valley and Mound, MN. He graduated from Gustavus Adolphus College in 1977. John and Deb were together for 30 years and were married on February 25, 2012 which was their 30th anniversary. They celebrated 39 ½ years of life together.
John loved going to Grateful Dead concerts, reading, and analyzing the stock market. He liked seeing his friends especially his Thursday afternoon get togethers he hosted for years.
John is survived by his wife, Debra Beorkrem; and sister Deborah (Gerald) Ratliff.
John is preceded in death by his mother, Erika Handy; and his father, John "Jack" Michelsen.
A Celebration of Life will be held from 4:20-7:20pm on Saturday, July 23, 2022 at Michelsen residence, 129 8th Avenue SE, Rochester, MN. For more information reach out to Deb at dbeorkrem@gmail.com or 507-250-2661.
Rochester Cremation Services is assisting the family with arrangements. Memories and condolences of John may be shared at rochestercremationservicesmn.com