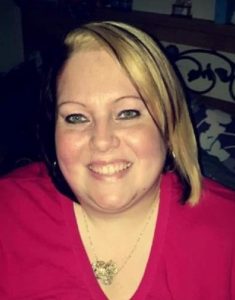 Colleen Marie Callier, 47, died Wednesday, July 27, 2022 at Mayo Clinic Hospital, St Marys Campus. She had cancer since 2006.
Colleen was born on March 15, 1975 in Rochester, Minnesota to Richard and Patrina (Pierce) Callier. She graduated from Mayo High School and resided in Rochester her entire life.
Colleen loved being a mother, daughter and grandmother. She loved doing her make-up, watching her TV shows, dancing, singing, Mountain Dew and Somalian food.
Colleen is survived by her father, Richard Callier; mother, Patrina Callier; children, Nicholas Nhean, Ashley Callier, Allison Callier, Emilie Callier, Ethan Callier, Nathan Callier; brother, Andy Callier; fiancé, Bobby Booth; and 7 grandchildren.
Colleen is preceded in death by her grandparents.
A funeral service will be held at 2pm on Tuesday, August 2, 2022 at Rochester Cremation Services with Father Nick Mezacapa officiating. Visitation will be from 12-2pm prior to the service.
Rochester Cremation Services is assisting the family with arrangements. Memories and condolences of Colleen may be shared at rochestercremationservicesmn.com