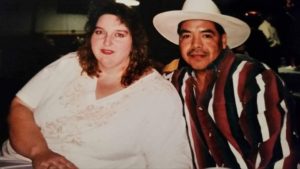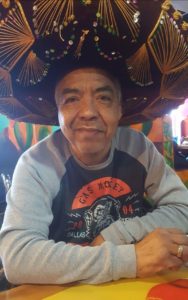 Juan Antonio Loera Contreras of Elba, MN, 65 passed away on 4/4/22 in Rochester, MN. Juan was born in Reynosa, Tamaulipas, Mexico on 1/25/57 to parents Juan Loera and Paula
Contreras. He spent his childhood through his early adulthood in Mexico and then came to the United States. Juan was a humble man who thought of others before himself. He was shy but
with friends and family he glowed. He had a tremendous sense of humor and was very compassionate. He was a hard worker in many different vocations. Juan was a jack of all trades
– he could do anything from carpentry, mechanics, and gardening. His favorite of all was welding. The things he enjoyed most in his life were: making carnitas, hosting parties at his
home, listening to music, and starting new projects. Juan was constantly on the move! His greatest joy in life was spending time with his family and friends. He had two children, Paola
Berernice and Erick Ivan with Maria Canderalaria Castanon Trujillo; they later divorced. He then met Robin Graves in Altura, MN and they soon fell in love. Juan and Robin had a daughter
Elizabeth (Elle) Antoinette. They resided in St. Charles until they made their home in Elba, MN. Juan loved living in the country. He tended a large garden of mostly peppers and tomatoes from
which he produced lots of different salsas. You could always find him in his garage, where he was working on new projects or fixing cars. He enjoyed returning to Mexico to visit his family
and friends as often as he could. In 2016 his health started to decline due to complications from type II diabetes. In the fall of 2016 he suffered a heart attack and lost his leg. His health
worsened leading to 3 strokes, bleeding on the brain, second leg amputation and advanced kidney failure which resulted in dialysis. Juan was able to survive even when doctors predicted
the worst. He truly was stronger than the average human being. Over time as his health declined, it became even too much for Juan. On Wednesday, March 30 his heart stopped and
he was revived by EMTs, he was taken to St. Mary's where it was determined he had sustained irreversible damage to his brain. He spent 5 days on life support. When it became clear there
was no quality of life we as a family decided to remove him from life support. We loved him very much and wanted to set him free. He passed on April 4, 2022 with Robin, the love of his life, by
his side.
He is lovingly survived by his life partner, Robin Graves of Elba, MN. Three children: Paola (Joel) Casas of St. Paul, MN, Erick (Alicia) Loera of St. Charles, MN, and Elle (Dominic)
Hentges of Elba, MN. Seven grandchildren: Ashlee, Jason, Kevin, Joel Jr., Marcos, of St. Paul, MN and Saul and Abigail of St. Charles, MN. Three great-grandchildren Houston, Alessandra
and Ariella of St. Paul, MN. Four siblings: Guillermina Medrano Contreras of Reynosa, Mexico, Roberto (Tila) Loera Contreras of Edinburg, TX, Cristina (Miguel) Salinas of Reynoas, Mexico, and San Juana Loera of Houston, TX. Brother in law: Jesus Zuiniga of Weslaco, TX. Sister in law's: Carol (Randy) Schmitz of Sparta, WI and Betty Jo (Tony) Rico of Elba, MN. Brother in law's: Chris (Kerry) Graves of Elba, MN and Jack (Linda) of Red Wing, MN. Many nieces and nephews. Along with friends that he considered family: Kayley (Carlos Rojas) Shaw of Stewartville, MN, Sergio
Rodriguez of Burnsville, MN, Kimberly Alvarez of Utica, MN, Alfredo (Imelda) Fernandez also of Utica, MN. His loving dog Rocco and cat Dually.
Juan was predeceased in death by his parents Juan and Paula Loera/Contreras and siblings: two infant brothers, Rodrigo Loera, Angela Medrano Contreras, Estella Loera Contreras, and
Anita Loera Contreras Zuiniga. Brother in law: Juan Medrano. And many nieces, nephews, and cousins. Numerous pets, especially his chihuahua Xotichil and cat Mona.
Juan finally has his legs back and is in good health spending time with his beloved parents and siblings and his best friend Tino Alvarez.
A celebration of life will be planned at a future date.
We eternally miss you and love you, Juan. Until we meet again
Memories and condolences of Juan may be shared at rochestercremationservicesmn.com